Subscribe to our online newsletter, Tesla Park Telegraph, by filling out the form below.
A confirmation email will be sent to your mailbox: please follow the instructions to complete the subscription process.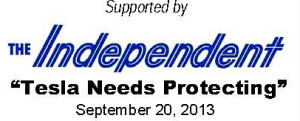 The Independent News (
http://www.independentnews.com/
)  serving Livermore,
advice
Pleasanton,
herpes
Dublin and Sunol has endorsed preservation of Tesla Park.
The following officials and organizations support establishing Tesla Park as a non-OHV, low impact recreation historic and natural resource park and preserve:
Senator Loni Hancock
Former Assembly Member Joan Buchanan
Former State Senator, Congressman Mark DeSalunier
EBRPD Board Director, Ward 5, Ayn Wieskamp
EBRPD Board Director, Ward 3, Dennis Waespi
LARPD Board Member Bob Coomber
LARPD Board Member David Furst
LARPD Board Member Beth Wilson
Livermore City Council Member Laureen Turner
Livermore City Council Member Steven Spedowfski
Livermore City Council Member Bob Woerner
Pleasanton City Council Member and Vice Mayor Karla Brown
Dublin Council Member Abe Gupta
Former Livermore Mayor Cathie Brown
Former Livermore Mayor John Shirley
Former Livermore City Council Member Doug Horner
Former Dublin Mayor Tim Sbranti
Nototomne Cultural Preservation
Livermore Hill Hikers
Tesla Road Residents Alliance
LARPD Board voted to support preservation of Tesla on June 10, 2014.
LIVERMORE City Council voted to support preservation of Tesla on May 18, 2015.
ALAMEDA COUNTY Board of Supervisors voted to support preservation of Tesla on June 23, 2015.
Please email us at friendsofteslapark@gmail.com if you would like to add your name or that of your organization to the growing list of those that want to SAVE Tesla Park.